Jump and the net will appear. A comforting platitude, no doubt, but is it really true- will your net appear?
What if the net did not appear? What if you fell flat on your face? Yeah, sometimes that happens. There are no guarantees in life. There are no absolutes. There are no sure things. There is only you, so the real question is what are you going to do next?
If the outcome is not certain- and it's never certain- what are you going to do? That's the point of taking a leap of faith- you believe you'll succeed but you don't know it. That's why it's called a leap of faith.
I believe in taking leaps of faith. In fact, I recently took my own leap of faith when I resigned a burnout job without having another job lined up. Was I scared to make this leap? Hell yes, I was! Was it the best possible choice I could make in that situation? Hell yes, it was.
And it did work out for the best, by the way. I found another position before my final day at my previous job but that's not really the best part. The best part is I'm no longer exhausted and used up to the point of exhaustion. That really sucked!
Every choice is really a leap of faith. We never know what will happen. Things often don't work out the way we think they will, and often don't work out the way we want, yet we always have the choice to learn from our mistakes, be grateful for what we have, and make the best of today.
If the outcome is not guaranteed, and I accept that I might fail, how can I make the leap?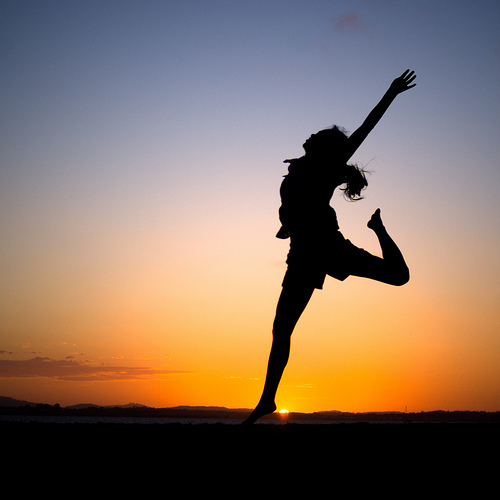 Image courtesy of BendingPhotography
Set aside negative emotions
I'm not taking a leap of faith from a place of fear, anger, or resentment. Those emotions tell me not to leap, that leaping is too risky. My worst decisions are the ones influenced by fear, anger, or resentment.
Do what's right
I was scared to resign a stable corporate job that was using me up, but I wasn't willing to continue to be used up- that choice wasn't right for me. Is it really right for anyone to give too much of themselves to a job?
Look before you leap
Before taking my leap I reviewed my budget and considered my choices should I end up unemployed for more than a few weeks. When I took my leap I had a reasonable plan and a few backup options. Making a thoughtful and careful choice helped me have faith.
Trust yourself
I am a confident and capable individual. I make the best of whatever is in front of me. I've been through hard times before and I've gotten through them. I can get through this, too.
Trusting myself gave me the courage to believe things would work out, even if it wasn't in the way I originally wanted. I trust in my competency and my abilities.
I believe I can do this. Yes, I can!
I love your comments! Have you ever taken a leap of faith? How did it work out for you?