Do you believe you are capable? Do you feel confident? Are you comfortable making mistakes? What message do you tell yourself about you?
A healthy, objective inner critic can help you excel in life and an unhealthy, harsh inner critic can hold you back. Many of us have an unreasonable and hateful inner critic that lives in our heads that tells us we can't.
The perfectionism problem
I was a perfectionist from childhood to early adulthood. I said "I can't" far more often than I said "I can". I didn't believe in myself. When I started a project I experienced almost debilitating fear of failure.
I judged myself so harshly that it was difficult to complete a task because I was overly critical of my efforts along the way. Though I loved to write, sing, dance, and draw, I often judged my talents based on my first attempt, telling myself I wasn't really any good at it.
This inner criticism kept me from trying many new things and when I did try, I often didn't have the courage to see it through to completion. I did not accept praise from others because I couldn't praise myself.
Fortunately I was tired of feeling miserable with myself and my life, and I began my journey to learn to let go of my own unreasonable expectations.
Is your inner critic holding you back or pushing you forward
Unhealthy inner criticism is born of perfectionism, as well as trying to live up to other people's expectations. You may experience harsh judgment of ourselves when you don't accept yourself as you are.  Sometimes you have been berated by others until you believed what they said about you. Maybe you're comparing yourself to someone else.
Healthy, realistic criticism can be beneficial by helping us determine when you need to set boundaries or ask for help. A healthy inner critic can provide valuable information about your skills and abilities and challenge you to improve.
When your inner dialogue turns from honest and humble to minimizing and belittling you have a problem. Your inner voice is no longer acting as an objective voice of reason when you feel discouraged instead of challenged.
Making peace with your inner critic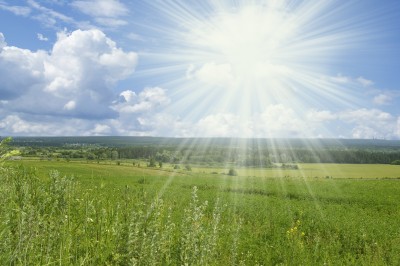 Photo Copyright (c) 123RF Stock Photos
If your inner critic is holding you back it's time to shift your mindset. Here's some ideas to try:
Focus on your actions, not your results
An unhealthy inner critic often focuses on the outcome over the action but oftentimes what's really important is taking action. You learn and grow by doing, and preemptively judging the results of your efforts keeps you from trying. Acknowledge and celebrate the accomplishments of your effort instead of the outcome. Doing the right thing holds more value than getting the "right" result.
Check your expectations
If your expectations of yourself cause feelings of fear and stress chances are your expectations are unreasonable. It may also be helpful to ask for feedback from a trusted mentor or friend. An objective person can sometimes see when your expectation of yourself is unreasonable when you cannot.
Ignore everyone else's expectations
You can try to live up to someone else's expectations but living your life for another person's approval is likely to result in a pretty miserable life! Even if you do everything right, which is impossible (see above re: perfectionism), you still can't control what anyone else thinks of your life.
Tell yourself you can (even if you don't believe it yet)
To make a good effort you need to believe it's possible for you to accomplish what you set out to do. (And you can!) In the beginning it may be helpful to "fake it 'til you make it", as they say.
Just do it!
Sometimes the best thing you can do is push through the fear and criticism in your head and just do it. You may not feel good about it at first but if you keep at it you may soon find that criticism has been replaced with confidence and competence!
I love your comments! Have you tried any of these tips to overcome your inner critic? How else have you overcome self criticism?