We tend to measure success by the results of our efforts. Did I get what I want? If I got what I wanted I might say, "life is great!" What if I didn't get what I want- does that mean life isn't great? Is my measure of success based on life going my way and only my way? No way!
What I've learned is success happens when I simply do my best and forget the rest. My success isn't measured by where I end up but how much I value the experience of getting there- wherever there happens to be! And when I do my best every day, success is the natural result of my actions.
The yoga principles of abhyasa and vairagya have taught me to be purposeful in my practice and let go of my attachment to the results. In yoga this might look like being mindful of my breath, proper alignment of my body so I don't injure myself, and the joy and release I experience in pose. Not attaching to the results suggests I don't judge myself for how far I can stretch into the pose, and this encourages me to simply do my best and let go. These principles help me be my best in life as they do in yoga. A deeper stretch will come with practice.
Focusing on doing your best is all it takes to be successful. Don't believe me yet? Here's how it's worked for me.
Taking it one day at a time
I'm living this moment. Doing my best is making the best of this moment.
When I take life one day at a time I experience all there is in the present and enjoy it for all it's worth. I'm not thinking about what will happen tomorrow, I'm living today to the fullest. I'm doing what I can with what's in front of me today.
"Doing the best at this moment puts you in the best place for the next moment."
~Oprah Winfrey
Accept yourself as you are
I can only do what I can do. I may aspire to be more but first I must accept myself just as I am today. I literally can't do more than I'm capable of right now.
If I want more than I have right now I must first know and accept myself just as I am today, and make the best of the person I am today.
"Make the most of yourself, for that is all there is of you."
~Ralph Waldo Emerson
Practice makes progress
The more I focus on results over actions, the more frustrated I feel when the results don't happen how and when I want them to. But when I shift my focus to doing my best just for today, I make progress on my goals.
Practice makes progress. I can enjoy the process when I do my best today and let go of the result.
"You are doing your best only when you are trying to improve what you are doing."
~Mae West
Great results come from great actions
Before I can get results I have to do the work. Ah, so great actions come before great results. All I have to is my best at the work in front of me and the results will follow in due time.
 "Always do your best. What you plant now, you will harvest later."
~Og Mandino
All you have to do to be successful in life is wake up every morning and say, "how can I do my best today?"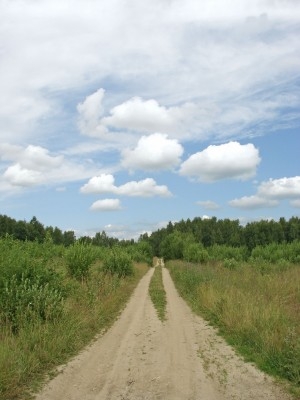 Photo credit: Copyright (c) 123RF Stock Photos
I love your comments! Do you agree with my philosophy of doing your best and forgetting the rest? Why or why not?