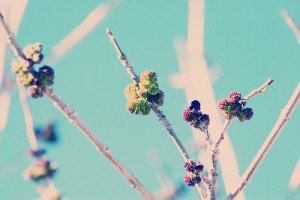 When facing struggle, challenge and growth, it's easy to get bogged down in the details. Often when we tell our life stories, we spend too much time on the he said, she said, and not enough time focusing on what really matters to us as individuals. You may think that elaborating on the details supports your perspective or proves your point, when actually you are often missing the point.
It doesn't matter what someone else said or did, and it matters only slightly more what you said and did. What matters is why you did and said those things- your core beliefs and perceptions about yourself and the world. What matters is what you are going to do next.
Asking powerful questions is, as the name suggests, a powerful way to reflect on your beliefs and values to help you choose the life you want to live, and what you choose to do.
Here are 9 powerful questions that will empower your life.
1. What is my truth?
When you consider a problem or challenge, ask yourself, "what is my truth about this situation?" You may prefer to say, "what is my belief about this situation?" Take a deep breath, ask the question, take another deep breath, and answer honestly.
2. How important is it?
Think about a situation that is bothering you and ask yourself, "how important is it?" Many stressful situations spark a sense of urgency that cause you to think a situation holds greater weight that it really does. Will you remember or care about this situation in 6 months, 1 year, or 5 years? If not, it's probably not that important.
3. What's my fear?
Many of your actions are driven by your fears. We commonly learn the wrong lessons from our past experiences, and let our fear of repeating those situations shape our present actions. Recognizing your fear can help you choose not to give into it.
4. What's the worst that could happen?
Sometimes we act out of fear without actually acknowledging the worst case scenario and worst case scenario is usually not very likely to happen. Naming the worst case scenario can be useful in helping you realize it isn't likely to actually happen, and realizing you can handle the situation even if it does.
5. What's the best that could happen?
A positive outcome is just as likely as a negative outcome. Don't get stuck in fearing the worst, acknowledge the best case scenario as well. Things might work out for the best, and often do if you choose to see it.
6. What are my options?
Often when we are in a difficult situation, we feel stuck. We make excuses for why we're stuck instead of creating solutions. Make a list of every possible response to a situation. Don't be afraid to include outrageous responses as these options might spark a great idea in addition to keeping your situation in perspective.
7. What's my motivation?
A great tool in practicing positive motivation is to THINK. Is your solution True, Helpful, Inspiring, Necessary and Kind? If it doesn't meet all of these qualifications, your beliefs and actions may require adjustment.
8. How can I take care of myself in this moment?
Self care is an important practice to living a balanced and healthy life. When faced with a difficult situation, it's easy to forget to care for your basic needs. In times of stress, don't forget to take care of you. Do at least 5 things to take care of yourself. If you can't do 5, do one.
9. If I could do one thing differently today, what would it be?
Ask, answer and do it.
I love your comments! Do you ask yourself powerful questions? How has it changed your life?
Sign up to receive new posts by email!

Image courtesy of deflam
Join the Conversation
Creating an organized workspace is about more than just organization- you can create a space that inspires, engages and energizes you in the work you do every day.
Do you want a workspace that boosts your mood, productivity and creativity? Organizing your workspace can improve the quality of your work-life and add a little fun to your work day. Here are 8 tips for organization and inspiration!
1. Get rid of anything that doesn't work for you.
If an item in your workspace isn't working for you, get rid of it.
Do you have pens that don't work and pencils that are unsharpened? Do you like the feel, color and point of your pens? Is your pen cup big enough for your favorite writing utencils? Does your stapler function smoothly and is the fit comfortable in your hand?
Trying to work with an item that isn't working for you is draining your energy and minimizing your efficiency. Ask yourself if the items on and around your desk are working for you. Give away, recycle or trash unwanted items that are adding clutter and fuss to your workday.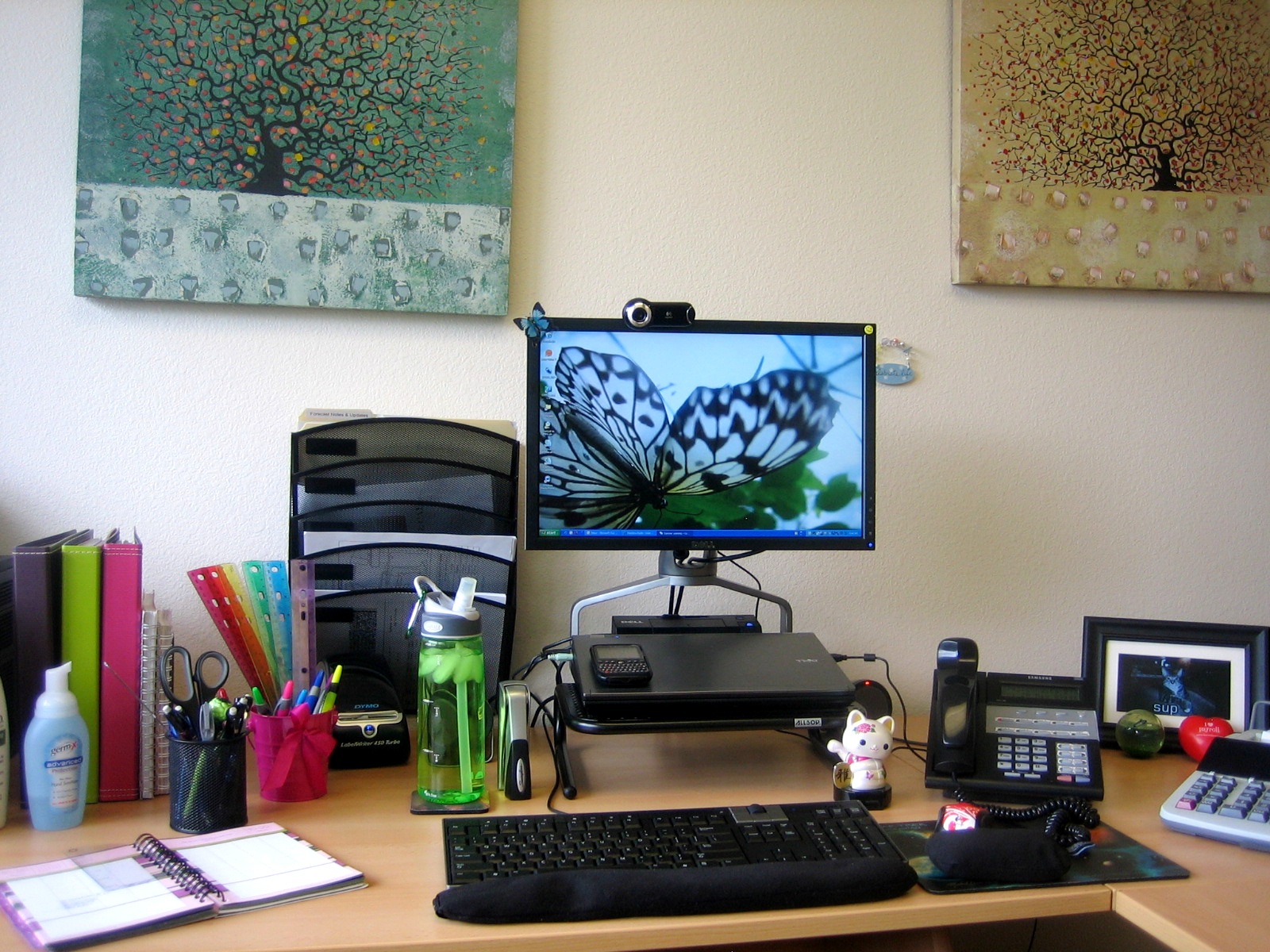 2. Invest in the right tools.
Shop around for desk organizers, file organizers and other items that will suit your individual needs.
If you don't have desk drawers, you may need a desktop organizer with drawers or divided cups to separate the supplies you use regularly. Make it easy to reach for and find the things you need without rooting around or sorting through miscellaneous supplies thrown together in a drawer or box.
Consider wall files and incline desktop sorters that store files and papers vertically instead of desk trays which stack papers on top of each other. Use printable file folder labels and stagger the tabs so you can quickly and easily find the file you're looking for.
Don't underestimate the value of adjustable monitor stands that not only raise your monitor to eye level, but can also free up desk space for supply storage.
Invest in the tools you need; it's worth spending a little extra to get something that is going to make your work-life easier every day.
3. Keep what you need close at hand.
Keep files and supplies you use daily within easy reach. Remove any items from your immediate reach that you don't use regularly to declutter and clear your space for productive work.
Keeping the items you use often in reach may require investing in the right organizational tools so you can have paperclips, tape, or whatever supplies you use regularly at your fingertips. Don't put something in a drawer that you have to use over and over each day- keep it on your desk where you can grab it without changing your position.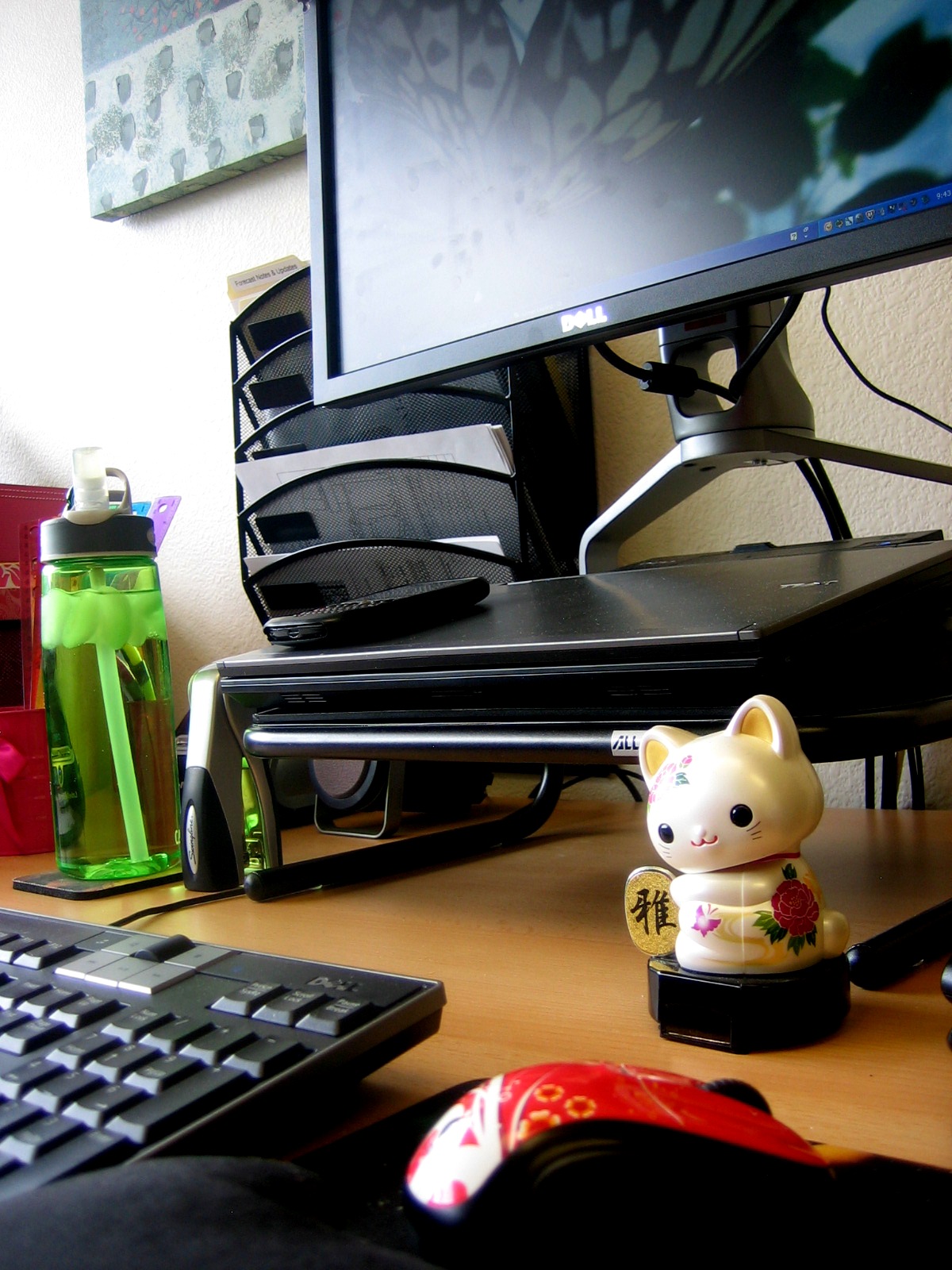 4. Create a reference binder.
Use a 3-ring binder to keep reference materials organized and easily accessed.
My reference binder has a one-page-per year calendar with holidays and closures circled in red, a phone list, an account list, key policies and procedures, a list of desk stretches, tips for minimizing stress, and a whole lot more!
Think about the information you need to reference often and information that is important to easily access when you're under a deadline, on the phone, or under stress and include it in your reference binder.
Consider slipping your reference papers into plastic page covers so you can put view them back-to-back and handle them frequently without tearing or soiling the pages.
5. Make it ergonomic!
Raise your monitor to eye level. Use wrist rests for your keyboard and mouse. Adjust your chair height or invest in a footrest. Take care of your body and it will take care of you! You'll feel better and experience less mental stress if your body isn't stressed all day long.
6. Use color!
Color-coding your files can help you quickly and easily find the documents you're looking for and help you return items to the appropriate file so you always know where to find it next time.
In addition to color-coding, using color in your organization and decoration can boost your mood. Choose colors that calm and soothe you, like blues and greens, or choose colors that excite and energize you, like reds and pinks.
Color can add style and personality to your workspace in addition to organization and help you create a space you love.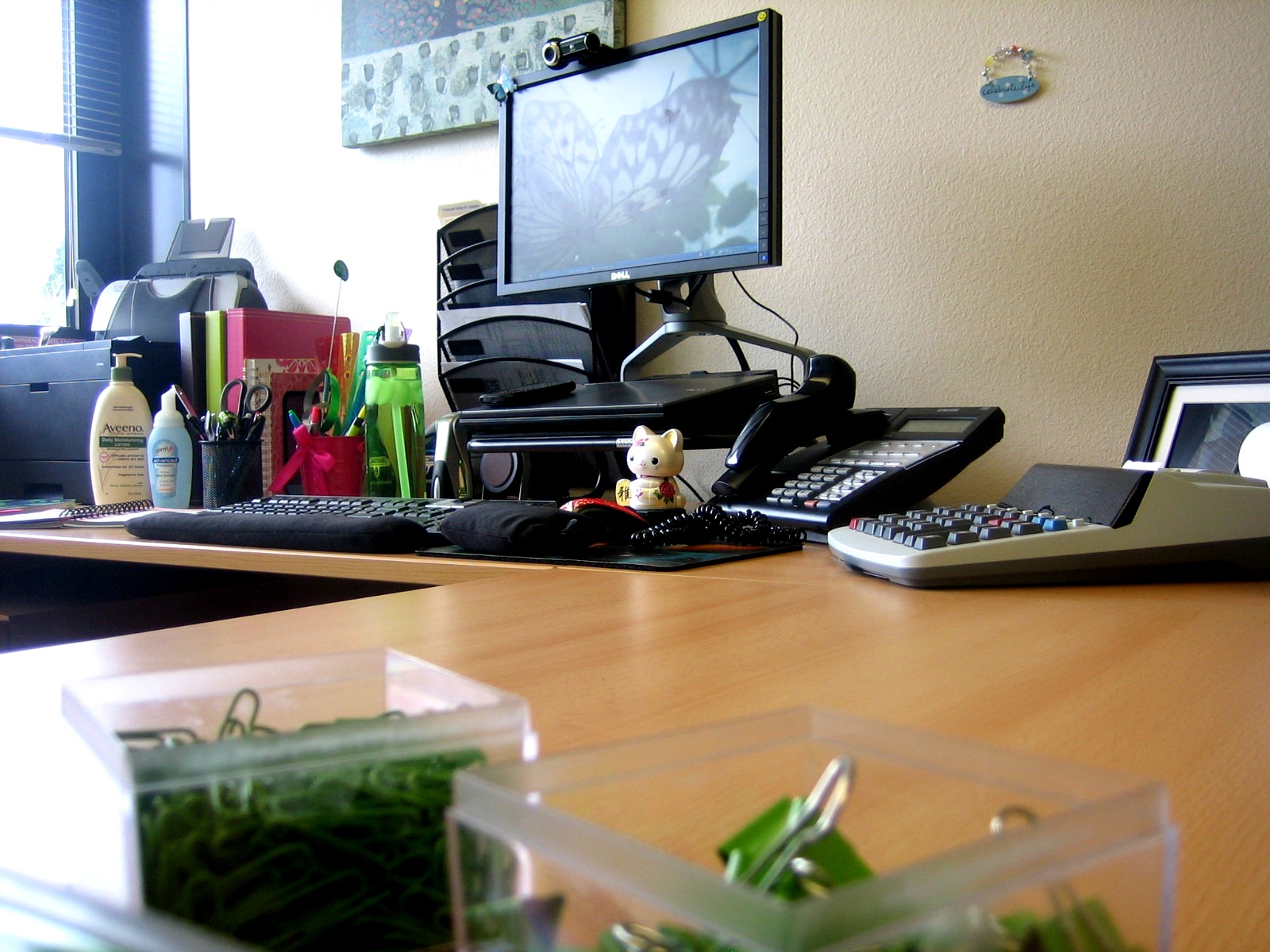 7. Show your style.
In addition to color, use textures, artwork and designs that inspire and engage you.
Make your workspace personalized not only with personal photos, consider adding personality with your office decoration. Display art on your walls, and use artistic office supplies that come in a variety of colors, styles and designs. You can find a designer mouse, notebooks, file folders and so much more!
8. Have fun with a digital photo frame.
Use a digital photo frame to display photos, quotes and images that make you laugh, make you smile and fill you with happiness. A digital photo frame allows you to easily add or change the images and doesn't clutter your desk or wall with multiple photos, frames and notes.
My digital photo frame has pictures of family and friends, vacation photos, and LOLcats!
Creating a workspace you love will encourage productivity, focus and increase happiness in the workplace. Don't just organize your workspace- let it inspire you! Think of ways your workspace can engage you and help you do your best work every day.
What do you love about your workspace? What organizational tips work for you?
Join the Conversation