When I'm off-balance, there's one thing I do to get centered. When I feel angry, frustrated, anxious, or burned out, there's one thing I do to feel better. When I feel happy and life is going well, there's one thing I do to enjoy the moment and create more of the same. That one thing is self care.
What is self care, exactly? It's attending to my emotional, mental, and physical needs- it's taking care of me.
How many of us really take care of ourselves?
Everything else and everyone else comes first. We put our to-do list before ourselves. Sometimes we expect other people to meet our needs and all-too-often our needs go unmet because many of us are simply struggling to get by.
Last weekend I attended TEDxFoCo and I was not disappointed by the thoughtful and inspiring talks on the topic of Life Worth Living. Out of all the fantastic talks there was one, in particular, that struck a resounding chord of truth within me.
Photographer Christina Gressianu spoke on Beauty and How We're Obsessed With The Wrong Idea. What makes us beautiful is not about how we dress up the outside but how we nurture the inside. It's not even our character that makes us beautiful but rather self-nourishment and self-enrichment that make us healthy and happy.
Health is beauty- physical health, emotional health, mental health. Health doesn't come without effort- we must choose health, we must take care of our health by taking care of ourselves.
"How I feel about myself feeds how I take care of myself. How I take care of myself feeds how I feel about myself." ~Christina Gressianu
What if, instead of being self-critical, we were self-loving and self-caring?

What would happen if we were self-loving and self-caring? If you're like me, you'll start living a life that fills you up instead of wears you out and tears you down. The most important thing you do today is take care of you.
Today I invite you to stop working from the outside in and work from the inside out. Practice a little- or a lot!- of self-care. Feed your heart, mind, and body with goodness.
I'll leave you with one more awesome quote from TEDxFoCo:
"Your self worth is directly proportional to your self work." ~Melissa Harms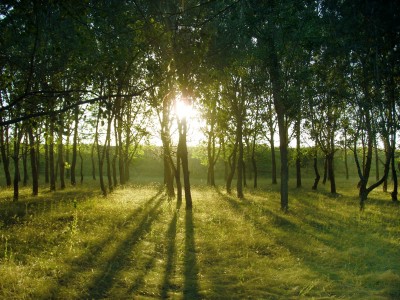 Photo credit: Copyright (c) 123RF Stock Photos

I love your comments! Do you believe beauty comes from self-nourishment? How will you nourish yourself today?
Join the Conversation
Are you feeling worn out? Burned out? Beat down? Let's face it, sometimes life is tough. When times get tough it's especially important to take care of ourselves.
I've been dealing with a particularly difficult work situation the past few months. The intellectual and situational stress of my job have taken a toll on me. I'm doing my best to take care of me but, I'll be honest, it's not enough. I'm suffering from job burnout. I've taken steps to improve my situation and in the meantime it's more important than ever to be kind to myself.
An added benefit of being kind to myself is an increased and natural capacity to be kind to others. Don't we all deserve a little kindness? Yes, we do!
33 Ways To Be Kind To Yourself
01. Adjust your expectations
Sometimes I need to adjust my expectations. I enjoy life more when I am mindful of what I do, not what I get. One leads to happiness and the other, more often than not, leads to frustration. I control what I do, I don't control what happens next.
02. Let one thing go
I admit it, I care. I care about all kinds of things. Sometimes I care so much I cause myself a little bit of pain. But for all the cares I pick up throughout the day, I can always put one thing down.
03. Set boundaries
I get in trouble every time I fail to set boundaries. Without boundaries I am stressed out, burned out, and unhappy- that's no way to live! Boundaries are the ultimate form of self-kindness. I can set boundaries any time, any day.
04. Get a good night's sleep
I don't know about you but I barely function without a good night's sleep. When times are tough I need sleep more than ever! Yeah, I've been known to go to bed at 9pm every night. What? Girl loves her sleep!
05. Listen to music
I choose music to suit my mood- mellow, happy, relaxing, energetic- whatever I'm feeling I have a favorite track that imbues good feelings.
06. Be happy
I don't need everything to go my way to be happy, all I need is to celebrate whatever happiness exists in this moment. I can cultivate habits of happiness that carry through to difficult days. Happiness is always there, whenever I choose to embrace it.
07. Be silly
A little silliness is the best medicine when I'm taking life too seriously. I might make run around in circles, wave my arms, do a funny dance. I can be spontaneous, be ridiculous, and just plain silly!
08. Take a nap
You already know I like my sleep, and some days being well-rested takes more than a good night's sleep. Some days a nap is in order to get me through the day. When I nap I wake up refreshed and clear-headed.
09. Exercise
I hold my stress in my body. My jaw clenches and my shoulders tense. Moving my body regularly breaks up the tension and provides and outlet for my stress.
I can ride my bicycle, take a walk, or dance along to a favorite tune. Exercise doesn't have to mean going to the gym- just moving my body!
10. Know yourself
A little self-reflection goes a long way. Before I can decide what I want, what I need, or what needs to be done I must first know myself. Even just a few minutes of thoughtful mediation or journaling can give me insight into myself.
11. Read
I love to read! Curling up with a good book is a wonderful reprieve from the stress of the day. Reading a favorite blog can motivate and inspire me. Not a bad way to spend a few minutes of my day.
12. Catch up with a friend
There's nothing like catching up with a good friend- it's good for my soul! Isolation, on the other hand, is undoubtedly bad for me.
13. Take a break
Taking a break is not only rejuvenating- I actually get more done when I take breaks than when I don't. Plus, taking breaks is a really nice way to be nice to me!
14. Ask for what you need
I'm not a mind reader and I have to assume no else in my life is, either. Whatever I need, I have to ask for it.
15. Write
I love to write! Obviously, I write this blog, right? Before I wrote this blog I kept a journal. My journal was actually my inspiration to start blogging.
It doesn't really matter what I write, only that I get my thoughts down on paper instead of keeping them churning about in my mind.
16. Stretch
Every day I stretch my smile, stretch my body, stretch my heart, and stretch my mind.
17. Get inspired
I try to get a little inspiration every day. Sometimes I inspire myself by writing my blog post. Other days I read something inspiring, collect inspiring quotes on Pinterest, or get out there an be inspiring.
Source: lylaandblu.com via Chrysta on Pinterest
18. Do more of what you're good at
I do something I'm good at every day. Maybe it's sharing a smile, helping another person, crafting, planning, organizing, giving hugs, or writing a blog post. I get energized when I do more of what I'm good at.
19. Relax
I've got to have my "me" time. I might catch up on a favorite show, re-watch an old favorite, snuggle with my dogs, snuggle with my cats, or simply do nothing at all!
20. Say no
Kindness is saying no when I want to, when I need to, and when I mean it.
21. Laugh
Laughter is life's best medicine for whatever ails me. When all else fails me, there's always Grumpy Cat.
22. Eat good food
When I eat well, I feel well. Eating good food is kind to my body!
23. Accept and love yourself exactly as you are
Right here, right now, I love me just as I am today. I'm not perfect and I never will be. I'm doing the best I can in this moment and that's enough.
24. Be gentle with yourself
I can be hard on myself but, really, that gets me nowhere good. On the other hand I make more progress when I am gentle and caring with myself.
25. Celebrate your success
Every day I muster all my awesome in whatever I do. Even better, I celebrate each day's success- from small to big. (By the way, today I won 2nd place in my Toastmasters club International Speech Contest. Woo hoo!)
26. Say yes
Sometimes I need to say no, and sometimes I need to say yes.
27. Have fun
There's a little fun in every day! All I have to do is enjoy it!
28. Eat ice cream
There's nothing wrong with a little self indulgence, is there? Like the ice cream sundae I enjoyed just now. mmmmmm…!
29. Do what's right

All I really have to do is the right thing. What's the right thing? Well, that depends on the moment. When I take a deep breath and quiet my mind I usually know what's right. When I focus on simply doing what's right, everything else seems to fall into place.
30. Adjust your attitude
What I experience is up to me. When I'm struggling I can often find relief by simply adjusting my attitude. I don't have to be stuck in negative thinking, I can choose to think positive instead.
31. Express yourself
Failing to express myself will undoubtedly cause me frustration and pain. It's important that I'm honest about what I'm thinking and feeling.
Even though I don't have to believe everything I think or everything I feel, it's important to recognize those thoughts and feelings exist.
I don't necessarily have to take action- just acknowledging and expressing myself is enough. I don't even have to tell someone else what I'm thinking and feeling- I can write it down and put it away until later.
32. Respect yourself
I used to put other people's opinions, needs, and expectations before my own and that way of living was quite unkind. I have to believe in myself and trust myself to live a happy life. I have to respect myself so I can be someone I'm proud of, someone I admire.
33. Try again tomorrow
Some days are difficult and it's all I can do to somehow muddle through- that's okay, I can try again tomorrow.

I love your comments! What other ways do you show kindness to yourself? Which of the ways I suggested is your favorite?
Join the Conversation
There's a lot of talk about love in the month of February. Do you want to know what's better than romantic love- it's self love, of course! A lot of good stuff starts with loving yourself. Self love is the secret to living and loving a great life!
I'm speaking from experience here, loving myself has turned my life from sad and empty to happy and full! I wasn't always living the good life. And by good life I mean being truly happy with life on life's terms, not having everything go my way because that never happens.
Not only did I not have much love for myself in my sad and empty days, I put everyone else's concerns before my own. When you put everyone and everything before you, you have less and less to give to anyone. I've got plenty of reasons to put yourself first. An awesome life starts with you!
Even worse is than putting others first is self loathing, and please trust me when I tell you it leads to nothing good! Many years of hating myself kept me from trying new things, making progress, and loving life. I'm sure it's no surprise I was downright miserable! I couldn't begin to live up to my awesome potential until I first began to love myself.
Let's recap, shall we? Do you want to be happy? Do you want to be healthy? Do you want to be loved? Do you want professional success? The answer is self love!
Now you may be thinking this concept of self love sounds a little strange. It definitely felt strange to me when I first tried to love myself. It's okay to feel a little strange. Actually, I've found that if I'm not pressing on the edge of my comfort zone, I'm usually not progressing. So embrace feeling strange because that's how you grow.
All right, all right- how do you love yourself, you may be wondering. Or maybe you're not wondering that at all. Well, be a dear and read on anyway. You just might find a little inspiration!
12 Ways to Self Love!
01. Say, "I love you."
Yeah, this is one of those things that feels really strange and has great results. At the height of my self loathing I was challenged to look at myself in the mirror every day for a month and say, "I love you."
I didn't like it! It felt really weird. But you know what happened? All that positive self-reinforcement started to sink in and I began to believe I was worthy of love after all.
Maybe you're not completely self loathing. Maybe you're just middle-of-the-road okay with yourself but not really that excited about it.  Saying "I love you" to you is a powerful exercise in self-acceptance and self love. Give it a try, okay?
02. Stop comparing yourself to others.
You're an awesome individual with a unique life experience and your own strengths and talents.
You've got your own path in life. Instead of trying to walk someone else's path, or letting yourself get discouraged by someone else's perceived success, celebrate your journey! Stop comparing yourself to others.
03. Do something you love.
Engaging in a favorite activity is a great way to show a little love to you! Maybe you love a particular sport, or maybe curling up with a good book is just your style.
Whatever you enjoy doing, do it! If possible, do it every day.
04. Adopt an attitude of  self gratitude!
Gratitude is a simple concept that has the power to change attitudes, offer perspective, and make every day great!
When it comes to self love, adopt an attitude of gratitude. Make a self gratitude list- write down all the stuff you love about you and celebrate your awesomeness!
05. Take care of you!
Self care goes right along with self love and you can't have one without the other. It's always important to take care of you. Get enough sleep, eat when you're hungry, drink when you're thirsty. It's not all that hard to take care of you!
06. Make peace with your inner critic
Do you have that voice in your head that criticizes you at every turn? The voice that says you aren't good enough? It just ain't true!
You are smart enough, you're good enough, and doggone it, people like you! Isn't about time to make peace with your inner critic?
Photo Copyright (c) 123RF Stock Photos
07. Get down with your awesome self!
I've said it before and I'll say it again- you're awesome! If you don't know it yet, please take my word for it now and know it for yourself later.
Wake up each day and ask yourself, "how can I be awesome today?," then go out an be awesome!
08. Believe in yourself.
Self-confidence doesn't come after accomplishment, it comes before. If you want to be successful you have to believe in yourself, even if other people don't believe in you. You can totally do this!
09. Have some fun.
You work hard and you deserve a little fun! Wait- what am I saying- you deserve a LOT of fun! Add a little fun every day.
Share a laugh, skip through a field, play a game- do something fun. Don't delay, have fun today!
10. Move past your mistakes.
We all make mistakes- oh, and did I mention it's totally okay to make mistakes? When you make a mistake learn from it, regroup, and move on!
Don't let your mistakes get you down. At least, don't let them keep you down for long.
11. Focus on what's really important.
What's important? Is it the day-to-day to-do list that so often runs your life? No way! Do as little of the "to-do"s as possible and spend more time making headway on what's really important to you!
12. Embrace your imperfections!
You're perfectly imperfect, and, hey, so am I. Imperfections and personal quirks are often endearing- they make us who we are. Embrace your imperfections and accept yourself just as you are today!
I love your comments! Are you inspired to love yourself this Valentine's Day? What other ways do you love yourself?

Join the Conversation
Confidence is everything. Confidence builds trust. Confidence informs good decision-making. Confidence leads to success!
Lack of healthy self confidence holds us back from making the best of our lives and ourselves. Don't let insecurity get between you and a happy, fulfilling, intentional life!
One day I met a successful business woman that was clearly intelligent but her words belied her competence and skills. In the course of our conversation she apologized several times, though she had not misspoken or erred. She used hedging language like "I think" and "I believe" when talking about her professional expertise. Her sentences ended on a high note as if asking a question instead of making a statement.
Here I was, having a conversation with an accomplished woman that clearly lacked confidence. The exchange made me reflect on my own past insecurities. When I started in the working world, I didn't have much self confidence. I was terrified of making mistakes and I didn't believe in myself. I knew I was good at some things, but I didn't believe I was good enough.
It wasn't enough for me to just stumble through my life- I chose to make the best life. I worked on building my confidence and here I am today- confident, capable, and kick-ass!
How To Build Confidence
Take a deep breath
Confident people are cool, calm, and collected so take a moment and collect yourself. If you've got an important meeting or conversation, take a deep breath before you speak. Stand or sit tall. Fill your lungs and send all that good oxygen to your brain.
Smile
Smiling puts others at ease. The more the people around you are easy-going, the more you'll feel at ease, too. It's an awesome example of getting what you give!
Fake it till you make it
If you don't feel confident you can fake it till you make it. The more you practice confidence, the more confident you feel. Keep practicing until you get there!
Speak confidently
We all have poor speaking habits that get in the way of our inner awesome shining through. Watch out for hedging language, stopping and starting, crutch words, nervous fiddling, and turning statements into questions.
You can create great speaking habits and build confidence in Toastmasters.
Do your best
When you do your best each and every day you get better and better at whatever you do. Get really good at something you enjoy and be your best!
Stop comparing yourself to others
When you compare yourself to others, you sell yourself short. This is your life, not anyone else's. Live it, love it, make it great!
Believe in yourself
Confidence isn't about what you can do but what you believe you can do. You've got mad skills! You kick ass! Believe in you!
Photo Copyright (c) 123RF Stock Photos
If that's not enough tips for building confidence, here are even more ways to build self esteem!
I love your comments! Are you confident? If not, what's holding you back?

Join the Conversation
I've spent most of my life trying to please everyone and my results were less than ideal. I just wanted everyone to be happy, and I wanted people to like me. My efforts to please others did not make other people happy, didn't make people like me, and I was downright miserable!
Today I heard someone say, "you can't make people happy and lead them." These are wise words, indeed, and leaders have their work cut out for them if they try to please people and lead people.
I take it a step further and make the distinction that you can't make other people happy- period. No ifs, ands, or buts about it. People choose to be happy or they choose to be unhappy. What I do, or don't do, often has little-to-no effect on the happiness of others or how much they like me.
I'm not suggesting intentional harm has no negative effect on others and the world-  of course it does! I believe in actively seeking to do no harm. I actively seek to do good but I do not try to control other people or their experience. I have no motive other than simply to do good and treat others with respect and kindness but that's different than trying to make other people happy.
Image courtesy of Harold Lloyd
Happiness is an experience
There are some that have suffered greatly at the hands of others and have not lost their happiness, their joy, and their faith. They do not hate those that have harmed them. In these individuals I see happiness is a state of heart and mind.
If I accept that happiness as internal experience, not an external experience, then I can acknowledge that we each get to choose our own adventure! I can't make someone happy or unhappy. I can affect their external circumstances but I can't change what's inside. I can't change their opinion of me by trying to control their emotional state because I can't change their emotional state.
Happiness is an inside job
When I focused on pleasing others I was ignoring the one person I can truly make happy- myself! I realized trying to make others happy wasn't benefiting anyone and turned my attention to me. I took responsibility for my own life, for my own happiness. I can be a person I like instead of trying to get other people to like me.
Just as I am responsible for my own happiness, other people are responsible for their happiness.  In letting their happiness belong to them, and them alone, I honor their quest to live a life that will make them happy, or not, as they choose. I let their opinion of me be their business and go about my life being someone that treats other people kindly, regardless of what they think of me.
Happiness is an individual responsibility
When I accept responsibility for my own happiness, and allow others the same courtesy, I can focus my energy where I can truly make a positive difference! I can live a life I feel good about. I can be the person I want to be. I can be proud of me.
The really awesome thing about doing good for good's sake is my behavior usually has a positive influence on others. When I do the right thing because it's the right thing,  people generally like me, and I like me, too. In those situations where another person chooses to be unhappy or dislike me I can let it go- it's not my responsibility!
Stop trying to please others
I've learned I can't please others, no matter how hard I try. And I've learned that pleasing others doesn't please me!
Try as I might, I can't make other people like me- especially those people who are suffering in their own lives. Some people won't like me because they don't like themselves and that's not something I can change for them.
Today I invite you to stop trying to please others and please yourself instead. Take responsibility for your happiness and live a life that makes you happy! Do something you can do something about. Be a person you like.
Be happy, be yourself, and do good.
I love your comments! Are you a people-pleaser? What lessons have you learned about trying to please others? How can you make yourself happy today?
Join the Conversation
You may or may not have noticed I haven't published a new blog post in the last two weeks. (If this is your first visit to my blog well then, Hello! I'm so glad you came!) I have taken the last two weeks to take care of myself as I recover from major surgery. (Major surgery, yes, and also good surgery. The kind that will improve my quality of life, so yay!)
While this surgery was planned, I truly believed I would be feeling well enough to write new blog posts during my recovery. You may have already realized this was not the case as my blog sat quiet and still for the past two weeks.
I have missed writing and yet I recognize my choice to take care of my health is one of the tenets of this blog. I live and write about living a happy, healthy, and awesome life! Well, I have learned life just isn't awesome if I don't start by taking care of myself.
Taking care of my health isn't just about recovering from surgery. There are opportunities to practice self-care in each and every day. I do this in a lot of big and small ways- from getting a good night's sleep, taking breaks, and eating well, to saying no when I need to say no. I've got lots of ideas for living a healthy life through self-care and 5 reasons to put yourself first.
When I'm at my best you can be sure I'm being diligent about self-care. Self-care allows me to accomplish so much more than I would otherwise and offers benefits such as improved concentration, creative problem solving, showing grace under pressure, and being happy!
For years I had a lot of excuses for not taking care of my mental, emotional, and physical health. I put too many things before myself and I was quite unhappy. I thought I had really good reasons for taking care of me last, or not at all. Let's banish those excuses, shall we?
Image courtesy of piermario
3 Lame Excuses Not To Take Care of Yourself
1. Self-care is selfish.
Self-care is most definitely NOT selfish. Self-care isn't about letting others down, it's about being a person that is reliable, accountable, and honest.
If I had pushed myself beyond my limits during recovery and published new blog posts I have no doubt they would have been sub-par. There's a reason pain medications come with a warning not to drive or operate heavy brain machinery- my concentration and focus was compromised.
When I'm irritable, overwhelmed or unreliable it's usually because I'm not taking care of me. Who am I really helping when I'm feeling out of sorts? When you take care of you first you'll find you have more care to give to others.
2. I don't have time.
You have time to do dozens of things you don't really want to do so why don't you have a little time for you? The truth is  you're just making excuses!
I sat at home for two weeks not doing much of anything besides watching movies on Netflix and sleeping. My regular routine was far, far away, and truth be told I find it easier to keep up with blogging and other activities when my schedule is more full.
Self-care doesn't necessarily take a lot of time- maybe for you self-care is listening to a book on tape during your daily commute, or boosting your mood with upbeat music. Maybe you take a walk every day exercising yourself while you walk the dog.
There are lots of ways to take care of yourself so don't fall for the excuse that you don't have time. Besides, when I take care of me I find I often get more done!
3. My family/friends/job needs me.
We all have responsibilities to others and that can be a good thing! Sharing our life with others is a great way to connect, build community, share love, but I'm here to tell you if you don't love yourself, you're not going to be healthy or happy.
I write about living a great life but what kind of inspiration could I offer to you, my readers, if I wasn't working on living a great life myself? Taking the time I needed to recover was exactly what I needed to do to continue to share a message of awesome living with you!
Taking care of yourself doesn't mean you aren't there for other people- it simply means you're there for yourself AND other people. Plus those people in your life are going to appreciate the healthier, happier you when you're practicing self-care.
If you're like me and you want to live a happy, healthy and awesome life, make sure to take care of you! I'm so glad I took care of myself during my recovery, even though I did miss blogging.

I love your comments! What excuses do you make for not taking care of yourself? How are you going to practice self-care today?
Join the Conversation