What would you do with $10,000?
Would you take your dream vacation? Pay off bills? Put a down payment on a house?
I worked with a client who was barely making a living for her and her family. She thought she needed to go back to school for another degree to increase her salary to a livable wage. After 3 coaching sessions she scheduled a meeting with her boss and negotiated a $10,000 raise.
I'll never forget what she said when I asked her how it went. "I should have set my sights higher. It was too easy!"
You CAN do work you love. You CAN be well-paid. You CAN be happier in your work and your life.
"I had applied for a new job and wanted feedback on my notes prior to my interview. Chrysta's questions and suggestions helped me hone my talking points and questions that I had for the company. I felt supremely confident going into my interview… and landed the job." – Amy Palmer
"Chrysta has helped me with many professional struggles and always guided me to my truth. She is an ace you want in your pocket! " – Amanda Oliver
From welfare to wealth
In high school my family lived in poverty. I couldn't go out for fries with my friends. I couldn't afford a dress for performance choir. When I graduated high school I didn't receive my diploma due to less than $80 in unpaid school fees. Thanks to a simple paperwork error, I didn't go to the college of my choice.
That's when I realized I didn't have the same opportunities that other people had and that meant I had to create my own opportunities.
Over the next 20 years I created a successful professional career in business management, accounting, staffing, and HR.
I learned how business works. I learned what employers want. I shaped my own career path. I leveraged on-the-job training. I learned how to communicate with confidence.
It was all going great until I had a health crisis. After a stress-induced bout of shingles I realized I had more to learn. I started a work-life balance blog and discovered how to manage stress, improve my health, and increase my happiness.
I am grateful to do work I love from my home in Fort Collins, Colorado, where I can be found commuting on 2 wheels- riding my bicycle or my Buddy 125 scooter. I volunteer for several women-focused groups and the local humane society. I share my home with my spouse, our cats, dogs, and yes, even house-rabbits.
Finally, I made it! Woo hoo! I loved my work, earned a great salary, and loved my life! That's when I realized the next step for me was to help others get what I have.
Your path to success
As a Career Coach, I work with passionate and purposeful career professionals and service-based entrepreneurs who are unfulfilled, underpaid, or unhappy so they can do work they love, get paid well, and increase their happiness in and out of the office!
Yes! You can love your work, earn a great salary, and love your life!
So what would you do with $10,000? Click here to find out how to work with me.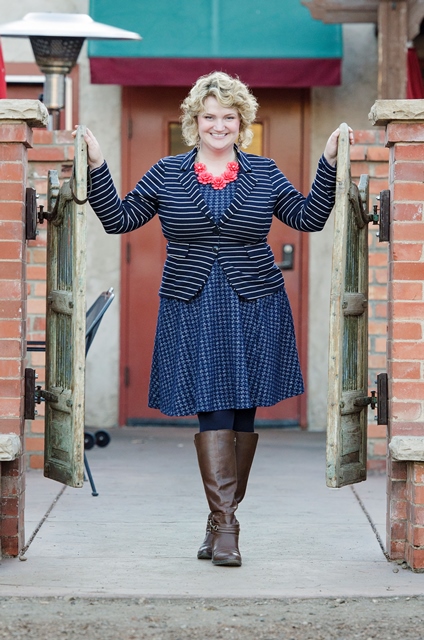 Chrysta Bairre is a Career Coach, Speaker, and Author.
Chrysta works with successful mid-career professionals and service-based entrepreneurs who want more from life and career. Chrysta helps her clients increase professional impact and income– working with them to love their work, be well-paid, and find happiness in and out of the office.
Chrysta has spoken at Ignite Fort Collins and Ignite Denver, This is My Brave Denver, and presented at Fort Collins Startup Week. Notable community speaking engagements include East Colorado SBDC, Aurora Chamber of Commerce Women in Business, Polka Dot Powerhouse, Daring Divas, Boost Biz Ed, and many more!
Chrysta is the founder of She Leads, a collaborative community for professional women in Northern Colorado.
Chrysta is a licensed teacher of the Art of Feminine Presence and holds ongoing classes for women in Fort Collins.
Chrysta is a 2015 recipient of the Top 20 Classy Career Girls from classycareergirl.com, and a 2016 and 2017 participant and facilitator of Larimer County Women of the Year.