Living a life of intentional kindess
Recently I began to wonder, what if random acts of kindness weren't so random? What if, instead, I chose kindness as an intentional way of life? What would that look like?
I imagine approaching the world with the spirit of love, recognizing the great potential and accepting the flaws in each and every person. I imagine treating every person I encounter as worthy, regardless of their behavior, because I believe we all deserve kindness even though we all behave badly sometimes.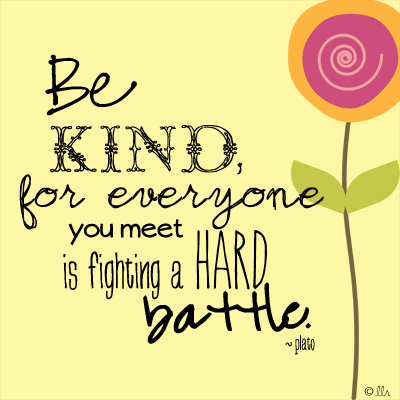 Image source
When I act with kindness, I feel amazing! I discover the possibilities and opportunities to embrace the day. I feel open to the beauty of the world around me.
Filling my life with kindness includes kindness towards me. I take good care of my health, I take positive and productive steps for my future, and I use my skills and talents to their full potential.
Are you ready?
What would embracing a life of kindness look like for you? Imagine being intentionally kind to the barista at a favorite coffee shop, that annoying co-worker, your family, friends, and yourself! There are infinite ways to be kind to others and be kind to you!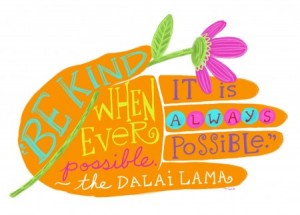 Image source
Will you join me in the practice of intentional kindness? How will it change your outlook on life? How will it affect your relationships? And, really, what do you have to lose?