It's the beginning of the new year and many people have already made, and possibly even abandoned, New Year Resolutions. If you're like me you don't make traditional New Year Resolutions but you do have goals for your life.
The beginning of a new year is a great time for reflection and adjusting goals, but as I started this new year I've come to realize that sometimes goals can be self-defeating. Or, at least, our attitudes about goals can be self-defeating.
Consider what happens when you achieve a goal- you feel great, right? You got the promotion you've been working for, you finished school, you lost 5 pounds- good for you! Yeah, you're riding high!
So what happens when you fail to achieve your goal? You were passed over for that promotion, you failed one of your classes and have to take it again next semester, you gained 5 pounds- do you feel defeated, ashamed, or self-loathing?
My failure, let me show you it.
Last year I set goals for myself that I didn't achieve. I quit my full-time job so I could do more with this blog and my professional speaking career. I was excited, motivated, supported, focused, and raring to go!
I knew I could achieve my goals so why didn't I? There are several factors that affected my ability to accomplish the task but the big reason was ongoing health issues. Despite my health issues being out of my control I still felt like a failure for not accomplishing my goals. I let my goals get me down.
In failure there is hope, inspiration, and motivation.
This past year has reminded me of life lessons I've learned before.  Do my best and forget the rest. Focus on what a I CAN do, not what I can't do. Love the life I have.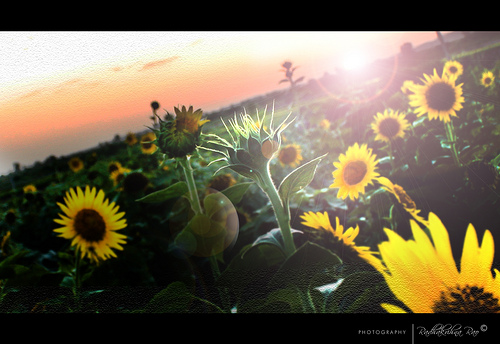 Photo by RkRao
Goals can be wonderful tools to guide your life direction and life intention but the beauty of life is found in the day-to-day. Your happiness is determined by how you live life not the collection of your achievements.
Keep working towards your goals and remember, this is your life right here and now. Enjoy it. Embrace it! Do what you can with what you have. Celebrate the smallest of your daily accomplishments.
Let your goals guide you, not define you. You will do great things, even if they are not the things you thought you'd do.
You're already an amazing human being- never forget it!