Earlier this week I was having a rough day and, as a result, was carrying around all that stress. I found relief in an unexpected way- while walking the dogs we were caught in a rainstorm. Getting caught in the rain was a wonderful opportunity to let go. I was already soaked so why not splash in the puddles? Why not dance in the rain?
My stress was washed away by the rain or rather, perhaps, by embracing lightheartedness and joy in the moment. This beautiful opportunity made me think about the many quirky, fun, and unexpected ways to reduce stress! I'll share some of my favorite unexpected ways to reduce stress and I hope you'll offer a few of your own in the comments!
11 Quirky & Fun Ways To Reduce Stress
01. Dance in the rain
Or splash in the puddles! If it happens to be snowing, I recommend throwing snowballs and making snow angels!
02. Get your hands dirty
Let yourself get dirty- filthy, even! There's lots of ways to get your hands dirty, like gardening, finger painting, or eating with your hands.
03. Make a fool of yourself on purpose!
Be spontaneous, silly, and completely ridiculous- it's good for your soul! Do an interpretive dance in line at the grocery store, loudly sing off-key to your favorite song at a stop light with the windows down, make funny faces at a stranger- whatever you do, allow yourself to let go of your inhibitions and just have fun!
04. Color with crayons
Okay, internet, I have a confession to make- I love to color! I love the texture of coloring book paper and the smell of a fresh box of Crayolas. I love to bust out my coloring books and crayons and color- all my stress drains away!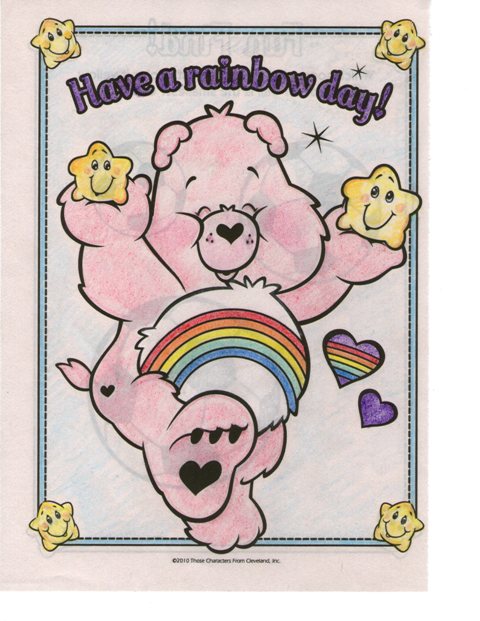 Colored by yours truly!
05. Make an ice cream sundae with too many toppings
My favorite sundae topping is cherries, and when I really need a pick-me-up I'll put 10-20 cherries on an ice cream sundae- no joke! It's not really the cherries that provides relief, it's the idea of indulging in this one special treat. Also, cherries- om nom nom nom!
06. Skip to my lou, my darlin'
When was the last time you enjoyed a good skip? Try it, it's fun!
07. Hug a stuffed animal
Another confession, I'm a stuffed animal junkie! They remind me not to take the world too seriously and when stress bubbles to the surface, they are great for hugging and don't complain if I squeeze them too tight!
08. Dance with reckless abandon
Get down with your bad self; use a hairbrush as a makeshift microphone- just maybe check that your neighbors aren't recording you for a YouTube video.
09. Drum your worries away
Playing any type of hand drum is a great stress reliever! You can thump and pound and thwack the stress right out. I can't vouch for how your housemates will feel about it, but trust me when I say you'll feel great!
10. Indulge your favorite guilty pleasure film or TV show
Since I'm making so many confessions I might as well tell you my favorite guilty pleasure movies, namely Bring It On, Mean Girls, and Resident Evil. My favorite guilty pleasure TV show is The Vampire Diaries. What's yours?
11. Go for a ride
I prefer to live life on two wheels- be it riding my bicycle or my 125cc scooter. Either way I ride, I'm guaranteed to have a smile on my face and a few less worries!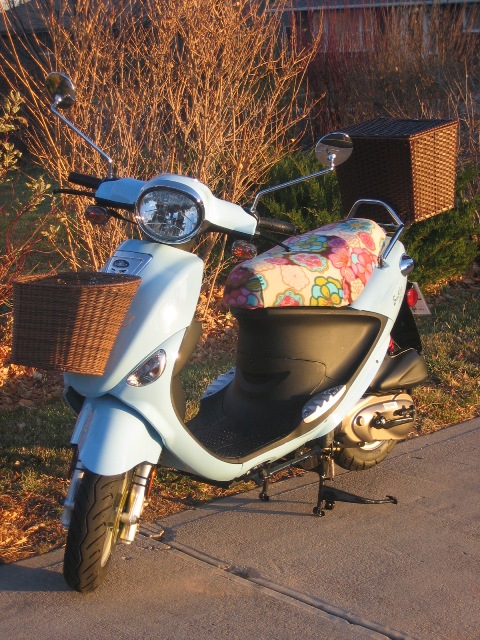 Now it's your turn! What are your favorite quirky and fun ways to relieve stress?