Earlier this year I found myself dealing with job burnout and was faced with a major life choice- what direction to take in my career. Seek another full-time job? Take a part-time job? Start offering work-life balance and professional development coaching services on the side? Start actively pursing paid speaking engagements? Take a risk or follow the "safer" route?
Ultimately I decided to set aside my fears and take the plunge into part-time self-employment. I took a part-time job, officially became a professional blogger, scheduled my first paid speaking engagement, and am in the process of working on a business plan for coaching services. Talk about a major life change!
Of course this isn't the first major decision I've made that's changed my life for the better. I'm not someone who's content to keep doing the same thing if that thing isn't working for me. I'm willing to try a new solution and risk it all for the chance at my best possible life!
Maybe you're a risk-taker, too. Or maybe you've stayed in a situation too long because you're just barely comfortable, or you're immobilized by fears. Fear no more, I'm going to share with you what I've learned about making good choices in life!
How to make big life decisions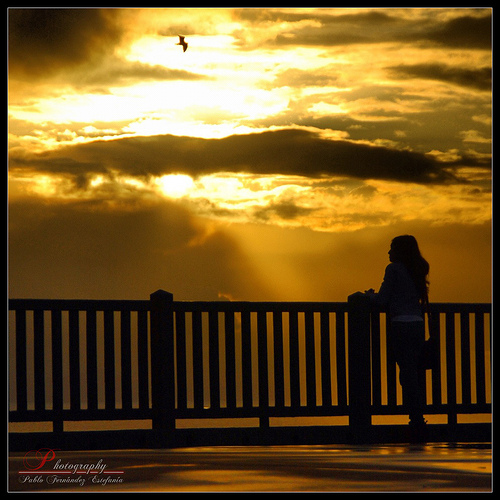 Image courtesy of Pablo Fernandez
Put yourself first
If you want to make healthy choices, you've got to put yourself first! Live your own life. When you make decisions based on what's right for anyone else you'll end up unhappy, and so will the people around you. When it comes to your life, you've got to make the best possible choice for you.
Believe in you!
Believe you can do amazing things and you can- at least believe it's possible to do amazing things to get you started. If you want to accomplish anything great in your life, you have to believe in yourself.  If you don't believe you're worth it, no one else will, either.
Do your research
If you're about to make a major change such as switch careers or move across the country it's time to do some research. Request an informational interview with a professional in your desired career or talk to locals where you'd like to live. Gather information that will inform your decision.
Ignore other people's advice
No one else knows what's right for you and regardless of what someone else has experienced- no two people have the same experience. No one else has to live with your choices- no one but you. When it comes to advice, take what's useful to you and leave the rest.
Kick your fears to the curb
Your fears are not looking out for your best interests. Fear keeps you quiet, and meek, miserable, and stuck! Stop making fear-based decisions. Tell your fears to stick it where the sun don't shine!
Take a chance!
Sometimes you just have to take a chance! As Wayne Gretzky said, "you miss 100% of the shots you don't take."
Let go of the outcome
You don't know what will happen next and no outcome is guaranteed. Maybe things will work out the way you hope, or maybe they'll work out equally well in a way you never imagined possible. Sure, maybe things won't work out for the best, but that's not something you can control so stop worrying about it!
Learn from the experience
Life is all about learning, and every choice you make, or don't make, is an opportunity to learn more about yourself and what is and isn't right for you.
If things dnn't work out as expected, so what? Chances are it what you had before you made a change wasn't working out for you, either.
Try something different
If you make a choice and it doesn't work out for you, try something different. Life is a series of experiments. Keep experimenting!
Live your life!
This is your life- embrace it, celebrate it, live it! Live your life with hope and joy and love! When you're faced with a big life decision, make the most hopeful, joyful, and loving choice.

I love your comments! What's your biggest challenge making big life decisions? What helps you feel confident in your choices?