Conflict happens regularly in life. Conflict often arises when minor disagreements go unnoticed or unaddressed and become larger issues. In other cases we experience unnecessary stress over perceived conflicts because we have been conditioned to focus on negative experiences.
How we deal with conflict has a significant impact on our health, happiness, and success in life. By overcoming emotional attachments and self-defeating attitudes we can manage conflict more easily.
No really, it's true! At least, it's true for me. I wouldn't say managing conflict is easy but it can be easier than we make it. I don't fear or avoid conflict the way I used to because I'm confident and compassionate in how I address conflict in my life today. As a result of my changed attitudes, my personal and professional relationships are greatly improved as I've learned to positively deal with conflict.
When it comes to conflict, here's how I roll:
How To Deal With Conflict

Be kind
"Be kind. Everyone you meet is carrying a heavy burden." ~Ian MacLaren
You can't go wrong with kindness. Always be kind. Be kinder than you might feel.
It's not all about you
Other people have a right to their thoughts and feelings, just as you have a right to yours. Respect the other person's position- at the very least recognize they have their own life to consider.
Some of it IS about you
In some situations you may defer to someone else completely but this approach isn't helpful or healthy, either. You have a right to express yourself and address your concerns- just not at the expense of others. Just be honest about your position.
Take responsibility for yourself
The rest of the world doesn't exist to make you happy- that's your job! If  you blame someone else for your experience you're probably going to be unhappy most of your life.
Your happiness is up to you! In a conflict don't expect someone else to make things right for you.
Don't take responsibility for others
Just as your happiness is your responsibility, someone else's happiness is their responsibility.
If you've done someone wrong by all means own up to it and let the other person take it from there. Make amends and let it go, even if they can't let it go- you can't make it right for them.
Respond, don't react
Do you go on the defensive when facing conflict and react instead of responding? Don't react- take a few moments to consider how you want to respond.
Remember, you don't have to attend every argument you're invited to and you don't have to respond to every verbal jab.
Use emotion to inform, not define
Facing conflict is an emotionally-charged proposition. Use your emotions to inform your position and avoid allowing your feelings to determine your actions. Just because you feel anger doesn't mean you have to act out in anger.
THINK
Is your response to the conflict Thoughtful, Honest, Inspiring, Necessary, and Kind? If not, it may be helpful to stop and re-THINK your position.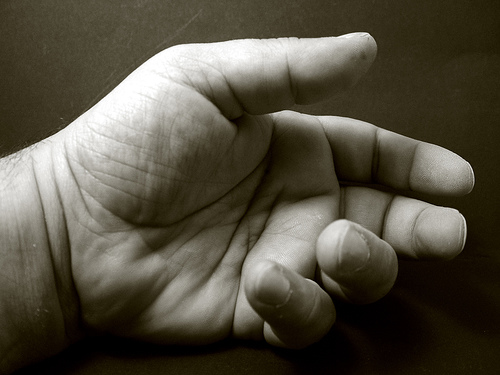 Image by Pietro Izzo

I love your comments! What is the hardest part of dealing with conflict for you? What other tips do you have to share?