One of the most valuable skills I've learned in Toastmasters is how to give helpful and encouraging evaluations. I've learned the best feedback is constructive and motivating.
Most of us have many opportunities to give professional feedback. Managers need to give feedback regularly (not just once a year!), as do committee members, project leaders, team members, and customers. We all improve and grow from thoughtful feedback. When done well, feedback is energizing and engaging!
Giving feedback takes intentional thought, purposeful effort, and skill. Effective feedback highlights what was done well, what needs improvement, offers specific suggestions for improvement, and affirms the evaluated individual's efforts.
How to evaluate to motivate!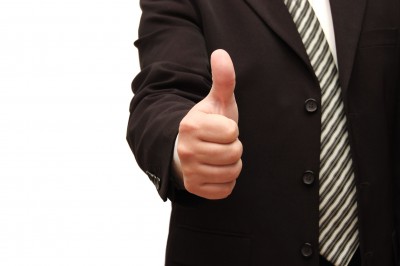 Photo credit: Copyright (c) 123RF Stock Photos
It's not about you
Giving feedback is not about you. Feedback is most effective when it focuses on shared, organizational, or project goals.
Don't judge
Assess the individual critically and without judgement. One way to do this is to consider whether or not an individual's efforts were effective instead of sharing feedback based on whether or not you like them or what they did.
Ask questions first
Before you give feedback it can be helpful to understand the individual's process, methods, and goals. Asking clarifying questions can help you make a thorough assessment that addresses real issues instead of evaluating based on assumptions.
Be specific
When giving evaluations it's important to be specific about what was or was not effective, and why. Use examples- lots of examples!
Make suggestions and clarify goals
If an individual's efforts were not effective, offer suggestions for improvement and clarify goals. Make sure they understand what they need to do differently to achieve better results.
Be direct
Getting right to the point will help the recipient of your feedback understand what worked, what didn't, and how to improve.
Don't try to soften the blow by preempting an evaluation with casual conversation as this method can be misleading and cause the individual to be surprised by your feedback.
Avoid hedging language such as "I just think", "what you did was really good, but", or "sort-of", "perhaps", "maybe". Hedging language causes the listener to doubt your assessments.
Don't expect perfection
No one is perfect. Mistakes are okay! Focus your evaluation on progress, not perfection. Consider where the individual is in their position, in their career, in their industry. If your expectation is based on ideals they will feel discouraged, not encouraged.
Give credit where credit is due
No effort is 100% effective or 100% ineffective. Make sure to recognize what was well done and ask for more of it! Encourage them to take it to the next level!

I love your comments! What other tips help you feel motivated when you receive feedback?