A few years ago I found myself in a position I never thought I'd be in- I had developed a bad reputation at my workplace. I truly believe I am a dedicated and hardworking employee and helpful and considerate co-worker- how did this happen?!
More rumors than a Fleetwood Mac album.
Somehow a few people at my organization had the impression I was unstable, unreliable, and difficult to work with. Rumors got around to my boss that I had multiple breakdowns in front of multiple employees and that I spent more time chatting with co-workers than I did working. To say I was surprised by these accusations is an understatement. (Jaw, meet floor. Oh, and did I just swallow a fly while sitting here open-mouthed?)
Okay, so I'm not all that AND a bag of chips.
Of course I'm not perfect, either. I must admit my own behavior did play a part in the misrepresentation of my character. During a period of organizational change, I felt lost and unsure of my future with the company. I felt resentful about the position I was put in and at the time I didn't have much faith in the organization's leadership. During this time of stress and change my work may have slipped a little and no doubt my attitude showed- oops! While I didn't do the things that were said about me, I did let my disappointment get the better of me.
I felt even more frustrated and discouraged when I realized my reputation had been damaged but I also realized I had a choice- I could feel resentful for the situation I was in, or I could rebuild my good reputation. I'm sure you can guess which one I chose. (Hmmm… do I choose to be miserable or awesome?)
I am way too awesome to let the story end like this.
Feeling bummed about my situation and the misrepresentation of my character wasn't going to help me make the best of what was in front of me. I chose to set aside my frustrations and resentment and focus on doing great work (and thus revealing my awesomeness to all). At the very least I wanted the chance to walk away from the situation with my self-respect and dignity intact, should I decide to seek employment elsewhere.
I'm not going to lie to you, giving my best to an organization I felt treated me unfairly was really hard. It took months of my giving my all to regain lost ground. Eventually I did rebuild my reputation as a dedicated, smart, capable, and helpful employee (-which I really am, so all I really had to do was be myself!)
The best part of embracing my inner awesome is the confidence and self-assurance I gained by making the best of a difficult situation instead of letting it get the best of me. (Hells to the yeah!)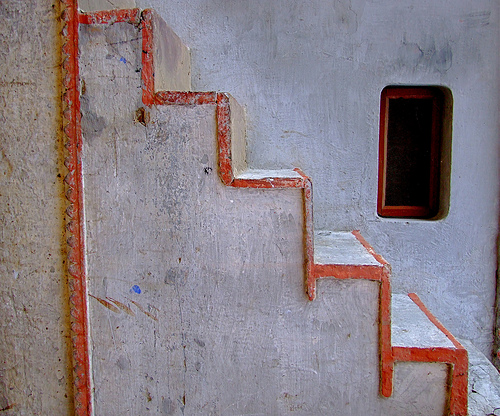 Image courtesy of judepics
Rebuilding my reputation, step by step.
Step 1. Stop complaining, talking, and obsessing about it!
At some point I noticed how much I was talking about my crappy work situation with just about everyone from my husband to my friends to an HR representative at the office. (Speaking of The Office, Toby's overflowing complaint files come to mind.) I talked about it so much it was difficult to think about anything else. I had to stop talking about it to move on.
Step 2. Get productive!
Keeping myself busy with actual work was a great way to shut off my blenderhead of complaints, it also proved my value and worth to the naysayers in the organization. All I really have to do is apply myself to the task in front of me- be it filing a stack of paperwork or submitting TPS reports. (Office Space reference for the win!)
Step 3. Do what I can do today and leave the rest for tomorrow.
I have found many problems appear insurmountable when I'm approach them from a past or future perspective. I can't change what happened yesterday, and I can't predict the future. I can, however, do my best today. (You hear that, problems, you're totally surmountable. I'll surmount you right now!)
Step 4. Be awesome!
Everyone has inner awesome and all I really had to do is embrace mine. Focusing on my frustrations had overshadowed my awesome. Any mistakes I've made or misrepresentations of my character cannot squash my awesome unless I let it. I'm only un-awesome if I give up. It doesn't matter what anyone else thinks about me, it matters what I think about me. When I embrace my inner awesome, it will shine through for all to see. (Oh, yeah!)