A really good quote can put a smile on my face, inspire me to greatness, and eloquently state my beliefs in a memorable sentence or two.
It's coming up on Labor Day weekend and I'll be taking vacation so I'm going to keep it simple this week and share some of my favorite inspiring quotes with you! Enjoy the joy and wisdom!
Attitude
"Our attitude toward life determines life's attitude towards us." -John N. Mitchell
"I am still determined to be cheerful and happy, in whatever situation I may be; for I have also learned from experience that the greater part of our happiness or misery depends upon our dispositions, and not upon our circumstances." -Martha Washington
"If you don't like something change it; if you can't change it, change the way you think about it." -Mary Engelbreit
"Things turn out best for people who make the best of the way things turn out." -John Wooden
"It isn't what you have in your pocket that makes you thankful, but what you have in your heart." -Unknown
Self Care
"Stretch every day. Stretch your smile. Stretch your mind. Stretch your heart. Stretch your body." -Chrysta Bairre
"Have a good night's rest and wake up with a smile." -Norma Rosa
"Our bodies are our gardens to which our wills are gardeners." –William Shakespeare
"We are what we repeatedly do. Excellence, then, is not an act, but a habit." –Aristotle
"Your breathing is your greatest friend. Return to it in all your troubles and you will find comfort and guidance." –The Teaching of Buddhist Master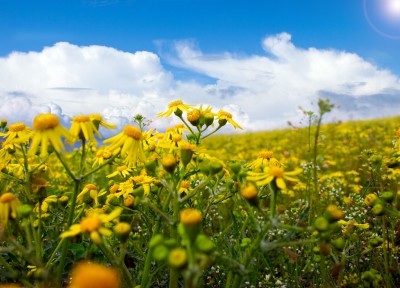 Letting go.
"Think about any attachments that are depleting your emotional reserves. Consider letting them go." -Oprah Winfrey
"When I let go of what I am, I become what I might be." -Lao Tzu
"We must be willing to let go of the life we have planned,
so as to accept the life that is waiting for us." -Joseph Campbell
"You can only lose what you cling to."-Buddha
"Absorb what is useful. Discard what is not.
Add what is uniquely your own." -Bruce Lee
Gratitude
"You won't be happy with more until you're happy with what you've got." -Viki King
"People who live the most fulfilling lives are the ones who are always rejoicing at what they have." -Richard Carlson
"Give thanks for a little and you will find a lot." —The Hausa of Nigeria
"Gratitude can transform common days into thanksgivings, turn routine jobs into joy, and change ordinary opportunities into blessings." —William Arthur Ward
"Let us rise up and be thankful, for if we didn't learn a lot today, at least we learned a little, and if we didn't learn a little, at least we didn't get sick, and if we got sick, at least we didn't die; so, let us all be thankful." —Buddha
Happiness
"Happiness cannot be traveled to, owned, earned, worn or consumed. Happiness is the spiritual experience of living every minute with love, grace and gratitude." -Denis Waitley
"Happiness cannot come from without. It must come from within. It is not what we see and touch or that which others do for us which makes us happy; it is that which we think and feel and do, first for the other fellow and then for ourselves." -Helen Keller
"Joy is what happens to us when we allow ourselves to recognize how good things really are." -Marianne Williamson
"Ever since happiness heard your name, it has been running through the streets trying to find you." -Hafiz of Persia
"Most folks are about as happy as they make up their minds to be." -Abraham Lincoln
I love your comments! Do you enjoy quotes? What's your favorite quote?
Photo Credit: Copyright (c) 123RF Stock Photos